About Our Team
The commitment and training of our team ensures the highest quality of our products and services.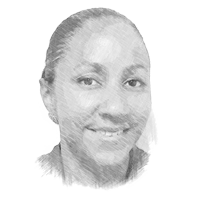 Rowena Coe
Managing Director
Rowena loves the fact that no two research projects are ever the same, and there is always new insight to be discovered. Rowena has a degree in Economics from Boston University, and an MBA with a concentration in Strategy from London Business School.  Rowena is also a member of the American Marketing Association and the Marketing Research Association, and regularly attends conferences and market research seminars to keep up to date with industry trends.  Having worked in the market research industry internationally, and having served clients locally and internationally in almost every industry sector, Rowena makes sure to add value to every research project MSL undertakes.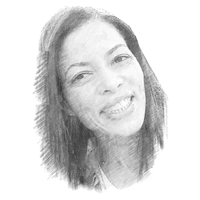 Catherine
Director of Finance
Catherine is Director of Finance & Human Resources at MSL.  She has a Bachelors of Science from Boston University and graduated with Honours. Kate, as she is affectionately called, might be described as the oil in the machinery.  She works behind the scenes making every project "happen" through her administrative and finance functions. Her keen attention to detail, thoroughness and thoughtfulness ensures that every project is executed to precision, and that staff and field staff are always kept happy.  Kate has worked in the business for the last 16 years and is dedicated to the success of MSL, and all of our clients.
Chris
Director of IT & Data Services
Chris is our Director of I.T. & Data Services. With a wealth of IT experience, Chris is our resident Programming and SPSS expert. He oversees the entire data management process, from database creation and deployment, data cleaning and coding, to the final SPSS data output. Chris is also the consummate innovator and I.T. enthusiast, and keeps everyone up-to-date on technological developments. He is always looking for new and relevant technology to aid in the provision of the best and most cost effective service to our clients, which helps to maintain our competitive edge within the market.

Levor
Levor is the Field Coordinator at MSL. Holding a B.Sc. in Business Administration from the University of Technology, Levor entered the company as a Part-Time Research interviewer in 2011 and was promoted to Field Coordinator in 2013. In his current capacity, Levor has been responsible for field staff recruitment, conducting training sessions with interviewing staff, planning fieldwork, and monitoring and directing field activity. Armed with a working knowledge of SPSS, and given his keen interest in technology, Levor also assists with database design and testing.

Michele
Michele originally worked with MSL in the early days of the company's development as an Interviewer, and then Research Assistant. Michele has a Bachelor's degree in Business Administration, and majored in Marketing. In 2014 she rejoined the company after years of working in different areas of Marketing and Sales in industry. Michele now brings to MSL, years of experience both on the client and supplier side, and is responsible for management of research projects in her new role as Research Manager.

Nadine
Nadine joined the company in 2012 with a Bachelor of Science in Anthropology and a deep affection for SPSS. Nadine is responsible for data analysis and is one of our main report writers for quantitative projects. She is the quintessential caffeine addicted research analyst. Her genuine love for research, and her insatiable need to understand why things are they way they are, make her a perfect fit for our team as Data Analyst.

Tiffany
Tiffany is our Qualitative Research Assistant. Tiffany works closely with Rowena and Kate, to ensure the smooth and successful implementation and completion of all qualitative projects. Her dedication, determination and drive for perfection with each project helps to ensure the overall satisfaction of our clients. Tiffany has been with the company since 2011, and while she may be one of the youngest on the team, spend enough time with her and you'll see that she is the true definition of "likkle but tallawah".